Career Changers
Changing careers does not have to be a daunting proposition. With the support of a quality organization, it can be an easy transition and Northwestern Mutual in Woodland Hills is here to help. Some of our most successful Financial Representatives did not come from the financial services industry. In fact, we have a rich history of successful career changers in businesses, which include: acting, pharmaceutical sales, professional athletics, teaching, and the mortgage industry.
---
Here are quotes from some of our career changers that have been very successful with Northwestern Mutual, and very grateful the opportunities that the company has provided for them.
"After being a policy owner with Northwestern Mutual for 10 years, I really appreciated the way they worked with me, and helped me reach my financial goals above all else. When I decided to start looking for other career opportunities - Northwestern Mutual was the perfect fit. Coming from the Mortgage industry, I knew I wanted to continue to be self employed, and this opportunity possessed no ceiling for the possibility to earn. But the most appealing aspect of the business was being able to have an impact on business owners, and families, the way Northwestern Mutual had an impact on me."
"Over 5 years with NML this career has afforded me the luxury of virtually unlimited income with the freedom to choose my own daily schedule."
"It has certainly been our experience that successful people like options, and given this challenging economic time we are excited that we have career opportunities available."
---
Northwestern Mutual in Woodland Hills is currently looking for self-motivated, hard-working and coachable individuals to join our Woodland Hills, Santa Monica, and Bakersfield teams as Financial Representatives and Financial Advisors.
Check out a "Day in the Life" of a Financial Representative Career Changer below!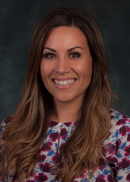 Office 818-610-7034