Management Team
A Tradition of Growing Leaders from Within.
Taking on a leadership role at Northwestern Mutual is an opportunity to take an even greater impact, to stretch your personal and professional potential, and foster life-long relationships.
Everyone on our management team began their careers as Financial Representatives, and they each understand the responsibilities and dedication it takes to be successful in this industry. As committed leaders in our financial network, they believe that a strong leadership infrastructure creates mutual success at Northwestern Mutual.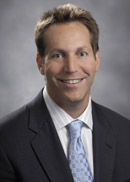 Mitchell C Beer
Managing Partner
mitchell.beer@nm.com
Office 818-887-9191
My Networks:
Mitchell Beer grew up most of his life in the state of New Jersey, where he began his career with Northwestern Mutual in 1989. Mitchell began his career as a Financial Representative right after graduating from Trenton State College (now College of New Jersey). Mitchell successfully built his financial service practice and in 1994 he began his leadership path as a College Unit Director for the internship program. Since then Mitchell has held every position on the management track. After his college unit team took second place company honors in 1996, Mitchell was then appointed to Field Director. His field director team won top honors in its category in the company as well. 

In 1998 Mitchell was appointed a Managing Director, an opportunity which offered him the chance to run his own district office, while continuing to work with his clients. Mitchell's seven years as Managing Director stand out as an experience that put the final polish on his career and prepared him for the Managing Partner position. Through his financial representative career, Mitchell Beer earned nine National Quality Awards, qualified for the Million Dollar Round Table six times, won the Network's Growth Award five times, and took home three Network OARS awards. In 2006, Mitchell was appointed the Managing Partner for Northwestern Mutual.
Mitchell is married to Carolyn Beer and they have 3 children; Peter, Jillian and Jesse.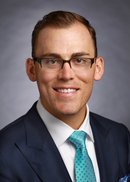 Managing Director
Office 424-433-6010
My Networks:
Devin Salinas joined Northwestern Mutual's internship program in 2009 and during his year-and-a-half in the program, Devin was recognized as one of the top producing College Financial Representatives in the country. Devin has been recognized as Top 50 Lives and New Clients writer in the Western Region, as well as Top 100 in the country. Devin joined the Beer Financial Group in 2017 as Managing Director of the Santa Monica office and he enjoys working with physicians, business owners, and clients over the age of 50 who are keenly focused on their retirement goals. When he is not working with his clients or coaching advisors to become the best versions of themselves, Devin enjoys spending time outdoors training and competing in long distance triathlons.
Managing Director
Office 661-321-9172
My Networks:
BAKERSFIELD - Tony Congdon's career with Northwestern Mutual began in February of 2005, when he was referred to the company by another Financial Representative, Paul Sheldon. Success as a Financial Representative came quickly for Tony, and his decision to join Northwestern Mutual seemed to be a perfect fit for a long term career. Tony began the management track as a College Unit Director, where he was responsible for working with College Financial Representatives in the internship program and teaching them how to become successful in the career as well. After accomplishing the task of managing his own career and guiding the younger Financial Representatives, Tony was appointed the Managing Director of the Bakersfield office. Tony has been an astounding Financial Representative for his clients and his work has been recognized by Northwestern Mutual and honored with numerous awards.  He currently resides in Bakersfield with his wife Jennifer and his six children.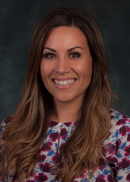 Office 818-610-7034
Janice Brodin has been with Northwestern Mutual since 2008. She began her career as the Recruiting and Marketing Coordinator and has worked her way through numerous roles from Director of Recruiting to Chief Recruiting Officer, and now holds the Development Officer role which oversees our talent acquisition department, training and development, our nationally ranked Top 10 internship program, and leadership development. Janice is a Certified Coach, Certified Trainer, and holds her Chartered Leadership Fellow (CLF®) designation from The American College. When Janice is not passionately developing people in our firm, she enjoys working out and drinking wine (though not at the same time)!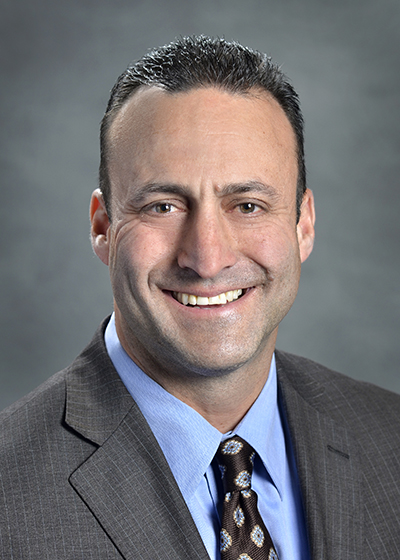 District Director
Office 818-610-7066
Mobile 818-203-9437
Jason Shapiro is the District Director in our Woodland Hills location. Jason joined Northwestern as a Financial Representative in 2008 after holding a successful career in the mortgage business and owning his own music marketing company. Jason, being interested in growth, quickly began on his path to management as a Recruiting Field Director. After excelling in these positions, Jason was appointed the Managing Director of the Encino office in October of 2011, after only three years with the company. Today, Jason is the District Director for the Beer Network Agency. His vision is to help clients work towards financial freedom and the ability to transfer wealth to future generations.
Jason currently resides in West Hills, California with his wife Felicia. They are the proud parents of two daughters, Jordyn and Kayla.