Janice Siv Brodin, CLF®
Development Officer
janice.brodin@nm.com
Office 818-610-7034
Janice oversees the recruitment and selection of our Full-Time Career and Internship Opportunities. Please contact Janice directly to learn more!
Internships
Top 10 Internship in America!
Northwestern Mutual's Internship means many things to many students. Some test drive our career before joining our team full time, some leverage our Top 10 credibility towards their next internship or career opportunity, some use the real work experience and team environment to learn who they are in a professional setting and some use the internship to forge a relationship with Northwestern and open up the possibilities to join our corporate team.
Since 1967, Northwestern Mutual's Internship Program has provided students an unmatched opportunity to learn more about themselves, the world of business, and test drive a financial services career. You'll have the chance to work in a real-world business environment, and even earn performance-based compensation.
As our College Reps build their business, they will:
Meet With Clients - Set up appointments to discuss their clients' financial goals and current financial situation.
Analyze the Client's Situation - After extensive fact-finding, they will uncover long term goals that they will use to help determine their clients' needs.
Make Recommendations - After evaluating their client's current situation and goals, they will determine what products can help fill their needs and present appropriate solutions to their clients.
Provide Ongoing Service - Continue to work with their clients beyond the close of the sale. Most Financial Representatives contact their clients twice per year to determine whether their needs have changed, and keep them aware of the resources available to them.
Regardless of what our internship becomes for you, we know that the exceptional students we have chosen to join our internship have viable options when they complete our program. Through our team approach and coaching programs, our interns learn an impact business from the ground up-allowing them time to discover who they are, what they are capable of and what professional options exist for them.
Our highly sought after and competitive internship has had tremendous success with students from different majors, backgrounds and experience levels. We have come to know that the common denominator in every success you have had hasn't been your course of study or the jobs you have held-it's been YOU!
As you discover who you want to be when you graduate, look into the internships that will challenge you, motivate and drive you and propel you in the right direction. Northwestern has been a Top 10 program for the last 21 consecutive years in the US!
Here is what a few former College Financial Representatives (aka. intern) had to say about the program:
"The internship was an instrumental head start in this career. The amount of accountability and mentorship I received during the internship allowed me to achieve the success early on, and the hands on education I learned in sales and running a business is still being implemented in my full time career today at Northwestern Mutual."- B. Feder
"This internship changed my life in all of the best ways. I learned more about myself than I ever thought there was to learn, and gained business knowledge that would have taken me years to learn elsewhere. No matter what any college student may think their career path will be, this internship should be their first stop."-M. Hasan
2015 Summer Camp Qualifiers- Palm Springs, CA
   2016 7 time Softball Tournament Champions!
2016 Annual Meeting College Award Show- Milwaukee, WI
2016 Annual Meeting Roots and Wings Run- Milwaukee, WI
2016 Summer Camp Qualifiers- Redondo Beach, CA
Our Recruiting team
For more pictures- check out our instagram at NM_BFG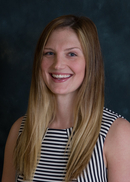 Kathleen Ford
Recruiter
katie.ford@nm.com
Office 818-887-9191
Katie recruits for our SF Valley and Bakersfield offices. Please contact Katie to learn more about our Full-Time and Post Grad Career Opportunities.